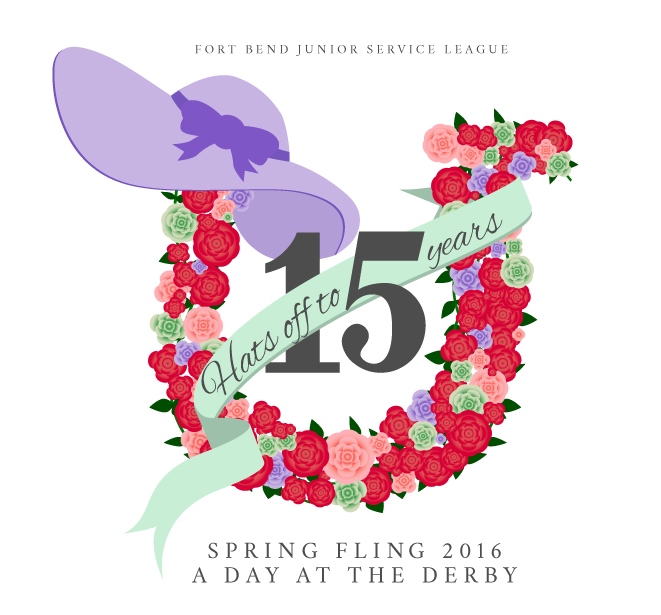 The Fort Bend Junior Service League (FBJSL) proudly hosted this year's Spring Fling theme – "A Day at the Derby".
The Kentucky Derby-themed event was held on Saturday, May 7 from 4-8 pm.
This year, a majority of the Spring Fling proceeds benefit FBJSL itself. In the 15 years since our commencement, we have raised over 3.4 million dollars for local Fort Bend nonprofits! A true volunteer organization, FBJSL relies on the generous contribution of its members' own resources for administrative essentials. In order to continue to flourish and help the Fort Bend community even more, the League is focused on improving its infrastructure to support organizational, fundraising and technology needs. Ten percent of the proceeds will benefit the FBJSL Community Assistance Fund, which allows FBJSL to extend their financial support even further in the community by providing multiple smaller grants to local charitable organizations.