Message From The President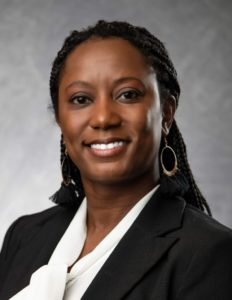 It is my great honor and pleasure to serve as President of the Fort Bend Junior Service League (FBJSL) for the 2022-2023 League Year. FBJSL has been steadfast in our mission for more than 20 years and we look forward to another year of volunteering with our community partners. Our legacy of service to the Fort Bend County community is supported by the League's mission of promoting volunteerism, leadership and philanthropy. Since its inception in 2001, FBJSL has raised nearly $5 million dollars in grants and scholarships for charitable 501(c)(3) organizations and individuals in our community. Over the lifetime of the League, our members have worked tirelessly to provide over 200,000 uncompensated volunteer hours to our county. We are Women Making A Difference!
Now that we are on the backside of COVID-19, we are determined to continue to support our community partners with innovative efforts to meet the needs of the county residents. 2022 brings new challenges but we came out of 2021 more resilient, and have learned to adapt in this ever-changing climate. Now, more than ever, it is important for us to be united in community and remain in service to each other.
There are many opportunities for our members to serve the community through any of our Core, Event or League Placements as we provide an ongoing direct service and event support. These charitable organizations meet a significant need in our community and benefit a wide spectrum of residents in Fort Bend County. Our League Placements are the Sugar Plum Market and the Fort Bend Teen Service League.
In addition to volunteering with our Placements, members work at our fundraiser, the Sugar Plum Market. The Market is our annual premier holiday shopping extravaganza with more than 100 vendors from across Texas. Members work on this event year-round and the event is 100% volunteer run. In 2020, this event was transformed into our first ever virtual fundraiser, Sugar Plum Marketplace, which was a true testament of the teamwork, enthusiasm and passion of the amazing event Co-Chairs and Committee. The Committee's partnership with a marketing agency led the League to win two Crystal Awards for our virtual platform from the Houston Chapter of the American Marketing Association: 2021 Resiliency: Marketing Through a Pandemic and 2021 Corporate Citizenship. This was an outstanding achievement during unprecedented times. The support of League members, event sponsors and donors made this event a huge success in which we raised $150,000 to support more than 20 Fort Bend County charitable organizations. In 2021, we continued the legacy of service as we hosted a festive in-person Market as we CELEBRATE the 20th Anniversary of the Sugar Plum Market. We were able to raise $375,000 to continue our support of Fort Bend Conty charitable organizations. This year's event will be held on November 3rd – 6th with a special Preview Night taking place on November 2nd.
We are so grateful to each of our members for sharing their time and talents with the Fort Bend Junior Service League and our Placements. It is an honor to stand amongst such a strong group of women committed to strengthening our community and developing our organization. From our newest members to our long-standing members; and from our Sustaining members (Ladies 50 and over) to our Teen League members (Young Ladies in 9th – 12th Grade); each of these women offers a unique perspective and expertise to FBJSL. We are a diverse group, who are passionate about giving back to our community!
I hope you will join me in supporting FBJSL, whether you sponsor or attend the Sugar Plum Market, make a donation or join us as a member. Thank you for helping FBJSL serve our Fort Bend County community.
With gratitude,
Tanesha E. Mosley
President, 2022-2023
Fort Bend Junior Service League