Membership for 2020-2021 is NOW OPEN!
FBJSL is widely recognized and respected in Fort Bend County for improving the community through both our direct service and fundraising efforts.  Over the last 18 years, FBJSL has raised over $4.5-million and given grants to more than 60 Fort Bend County agencies. In the 2019-2020 League year, we raised more than $345,000 for charitable agencies in Fort Bend County.
To become a member of our wonderful organization, click the button below.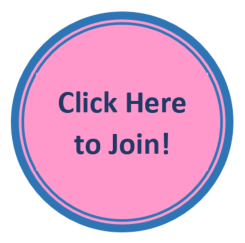 Join us for a virtual New Member Informational!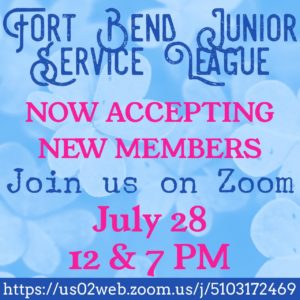 Log in and learn more about FBJSL, meet current members and find out if membership is right for you!
Zoom Link for all meetings: https://us02web.zoom.us/j/5103172469
New Member – Provisional (21 + years of age):
Candidates are placed in a Provisional Class led by the Director of New Members and Provisional Mentors who are dedicated to teaching them about the Fort Bend Junior Service League. Provisional meetings are structured to offer training, provide information about how the League operates, answer questions and develop friendships.
Requirements:
Meetings
* New Member Luncheon
* Monthly Provisional Meetings and General Membership meetings (We understand that life happens, so you are allowed to miss up to 3 of these meetings.)
Service
Complete fifty-four (54) hours of volunteering with League-designated agencies (an average of only 6 hours per month, from Sept – May).
Volunteer at Sugar Plum Market (6 Hours)
Participate in two (2) Provisional Projects, designed to help you get to know your fellow Provisional members.
Fees
Annual Dues $125.00
Provisional Fee $50.00
Provisional T-Shirt (optional) $15.00
Proposed Provisional T-Shirt below: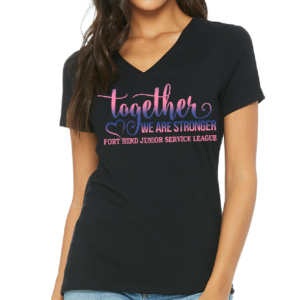 If you have any questions regarding provisional or transfer membership, please email our Director of New Members at newmembers@fbjsl.com or by clicking here.