Registration for the 2023-2024 has ended!  
Since our inception in 2001, FBJSL has touched the lives of thousands of women and children throughout the Fort Bend community and has raised over $5.4-million and given grants to more than 60 Fort Bend County agencies. We are excited to extend an invitation to all women aged 21 and over, who value our mission and are looking for ways to get more involved in Fort Bend County, to work with us to help improve where we live through community engagement. We look forward to the opportunity to have even more talented and compassionate women join our organization!
New Member/Transfer – Provisional (21 + years of age):
Candidates are placed in a Provisional Class led by the Director of New Members and Provisional Mentors who are dedicated to teaching them about the Fort Bend Junior Service League. Provisional meetings are structured to offer training, provide information about how the League operates, answer questions and develop friendships.
Requirements:
Meetings
Attend New Member Luncheon at Churrascos (Optional for transferring members)
Attend Monthly Provisional Meetings and General Membership meetings held at Pecan Grove Country Club (We understand that life happens, so you are allowed to miss up to 3 of these meetings.)
Service
Complete fifty-two (52) hours of volunteering with League-designated agencies (averages out to a little over 4 hours per month, from June 2023 – May 2024).
Volunteer eight (8) hours at Sugar Plum Market
Participate in two (2) Provisional Projects, designed to help you get to know your fellow Provisional members. (Optional for transferring members)
Fees
Annual Dues $125.00
Registration Fee $50.00
Optional New Member T-Shirt $20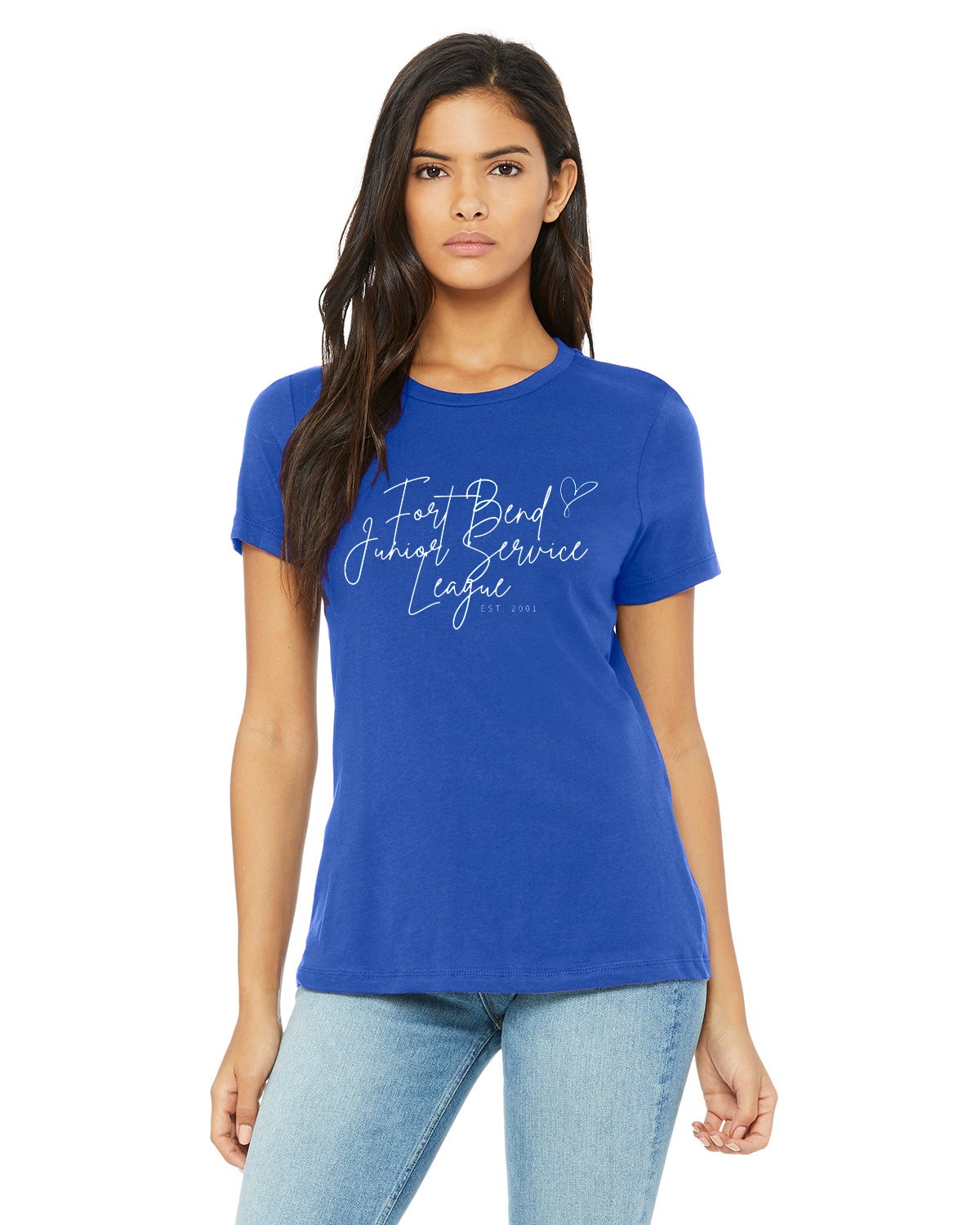 If you have any questions regarding provisional or transfer membership, please email our Director of New Members at newmembers@fbjsl.com.
If you are a former member and would like to reactivate your membership, please email membership@fbjsl.com.