Celebrate the 20th Anniversary of the Sugar Plum Market
Fort Bend, Texas
Celebrate the 20th Anniversary of the Sugar Plum Market 
The 2021 Sugar Plum Market hosted by the Fort Bend Junior Service League and presented by Memorial Hermann Sugar Land will kick off the holiday season this year with a return to the Stafford Centre Performing Arts Theatre and Convention Center.  
The Sugar Plum Market features more than 100 vendors, 44 of which are new this year, each with unique items for everyone on your gift list. While you shop, stop by one of the bars and enjoy a variety of adult beverages or visit the concession stand provided by Chick-Fil-A Sugar Land for a bite to eat. The Market will also feature a Premium Raffle with each item valued at $300 or more. Raffle tickets will be available for purchase at the market for $10 per ticket or 3 tickets for $25.  
The Sugar Plum Market will open the doors to the general public November 4th from 9:00 am to 5:00 pm, November 5th from 9:00 am to 8:00 pm, and November 6th from 9:00 am to 5:00 pm.  
General Admission Tickets are available for pre-sale online at www.sugarplummarket.com for $12 through November 1st.  New this year, tickets will be distributed digitally via the e-mail provided during the online check out process. Pre-sale General Admission Tickets are also available at Houston area H-E-B stores. Tickets will also be available at the box office starting at 9:00 am on November 4th for $15. Please contact tickets@sugarplummarket.com for questions or to inquire about bulk ticket orders. 
Valet parking is available for $15 via cash or credit card, as well as free general parking.  
All proceeds from the Sugar Plum Market benefit local charities serving Fort Bend County. Over the past 20 years, the Sugar Plum Market has donated over $3.3 million. 
In addition to title sponsor Memorial Hermann Sugar Land, other top sponsors include the City of Stafford, Sterling McCall Toyota Fort Bend, Pamela Printing, absolutely! focus media, Chick-Fil-A Sugar Land, Houstonia Magazine, Kendra Scott-First Colony Mall, Amy & Gary Becker Foundation, Newmark Homes, Kidzgrub, H-E-B, J Squared Interior Designs & Legacy Ford, Johnson Development, Trustmark, Brandani's Restaurant & Wine Bar, The Sansone Group at RE/MAX Fine Properties, Harris Machine Tools, Stewart Title, UpClose Magazine, Living Magazine, Allen Boone Humphries Robinson LLP, Title Partners, Walmart and PB&J Pavement Marking. 
Please visit www.sugarplummarket.com for sponsorship and ticket information. For the latest news and updates, follow @sugarplummarket on Instagram and Facebook. 
### 
The Fort Bend Junior Service League (FBJSL) is an organization of women committed to promoting volunteerism, developing the potential of women, and to improving the Fort Bend County community through the effective action and leadership of trained volunteers. Our purpose is exclusively educational and charitable as well as providing an atmosphere of friendliness, goodwill and camaraderie for all members. 
Proceeds from various fundraisers and other charitable activities have made it possible for FBJSL to fund nearly $5 million in grants and scholarships to charitable organizations and individuals serving Fort Bend County since its inception in 2001.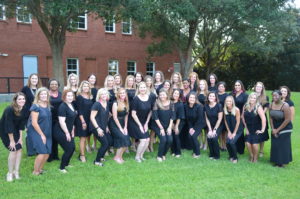 Photo: 2021 Sugar Plum Market Committee