FBJSL Awards Two Community Assistance Grants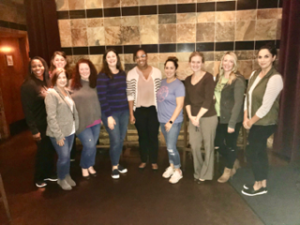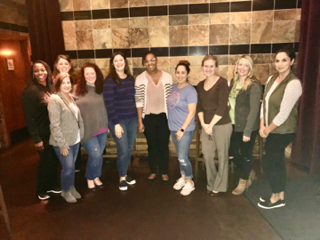 Pictured (left to right): La Quita Starr, Pam Spencer, Diane Molina, Kelly Evans, Jennifer Bombach, Bo's Place Atashi Johnson, Paige Marquez, Misty Gasiorowski, Courtney Clarke, and Lori Grier. 

Pictured (left to right):  LaQuita Starr, Pam Spencer, Kelly Evans, Jennifer Bombach, God's Garden Lorraine and Michael Streeb, Paige Marquez, Courtney Clarke, Misty Gasiorowski,  Diane Molina, and Lori Grier.
The Fort Bend Junior Service League (FBJSL) has recently awarded Community Assistance Fund (CAF) grants to God's Garden and Bo's Place.
God's Garden was awarded $3,000 to prepare and repair the soil needed to allow the nutrients for the planting of their garden. God's Garden is an organization who provides organic vegetables free of charge, to local food pantries promoting healthy eating and food security.
Bo's Place serves as a grief support center for children, teens, parents/guardians, and adults, Bo's Place has been awarded $5,000 to provide meals, snacks and supplies for the Fort Bend County residents attending their grief support groups.    
FBJSL is an organization of women committed to improving the Fort Bend County community. By way of CAF, and EB grants. FBJSL is able to provide Community Assistance Funds (CAF) grants of up to $5,000.00 to charitable causes serving Fort Bend County with requests to fund a critical need, pilot a program, or expand a significant service to the community. Applications for CAF grants are accepted on an ongoing basis. Event Beneficiaries (EB) grants are funded from the Sugar Plum Market shopping extravaganza held November 5th thur 7th  at the Stafford Centre. Application will be accepted until June 1, 2020 for those 501(c) organization who serve the Fort Bend County community and fit within the League's mission, goals and one or more position statement. For additional information, please visit www.fbjsl.org/. The application and accompanying instructions can be found on the Request Support page of the FBJSL website (www.fbjsl.org/request-support). All application must be submitted via e-mail to brccom@fbjsl.com.