Fort Bend Junior Service League Celebrates a Successful League Year
Thanks to the success of its 2020 Sugar Plum Marketplace, FBJSL was able to award $165,700 to the Fort Bend community during its 2020-2021 League Year. 
Fort Bend, Texas:  
The Fort Bend Junior Service League (FBJSL) recently concluded its 2020-2021 League year and is pleased to announce that despite the challenges presented during the pandemic, it distributed $165,700.00 to the Fort Bend community this year.  Proceeds raised from its annual Sugar Plum Market (which was converted to an award-winning virtual shopping experience in 2020) allowed FBJSL to spread joy across the county to dozens of worthy charities and scholarship recipients.  Specifically, 
$6,000 was distributed in April in the form of Volunteer Scholarships to 6 high school graduates with outstanding achievement in volunteerism and community service; 

 

$21,700 was distributed throughout the year in the form of Community Assistance Fund grants to 10 charities for support of critical or basic needs and/or expansion of significant services to the Fort Bend community; and, 

 

$138,000 was distributed in December in the form of Event Beneficiary funding to 19 agencies that align with the League's mission, purpose, goals, and Position Statements. 

 
### 
The Fort Bend Junior Service League (FBJSL) is an organization of women committed to promoting volunteerism, developing the potential of women, and to improving the Fort Bend County community through the effective action and leadership of trained volunteers. Our purpose is exclusively educational and charitable as well as providing an atmosphere of friendliness, goodwill and camaraderie for all members. 
Proceeds from various events and fundraisers have made it possible for FBJSL to donate more than $4.5 million to non-profit agencies in the Fort Bend community since its inception in 2001.  
Contact us at http://www.fbjsl.org or publicrelations@fbjsl.com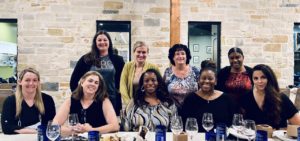 Photo:  2020-2021 Beneficiary Review Committee  
(Left to Right)  
Front Row: Courtney Clarke, Diane Molina, LaQuita Starr, Katara Goings, and Lori Gier 
Back Row: Jennifer Bombach, Misty Gasiorowski, Lori Gorewitz, and Heather Allen