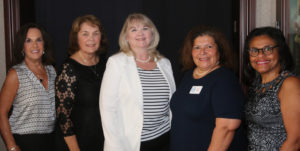 2017-2018 Sustainer Board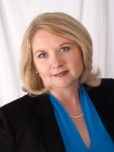 President
– Cindy Dempster
Cindy Dempster joined the Fort Bend Junior Service League in 2005. Her Provisional year she served on the Literacy Council of Fort Bend County. Cindy's second placement was the Sugar Plum Market (SPM) Committee where she served on the Fashion Show Committee her first year, Committee Lead on the Fashion Show for two years and SPM Co-Chair for three years. In 2011, she joined the FBJSL Board of Directors as Director of Publicity. As Board Liaison for East Fort Bend Human Need Ministry she helped to organize the fashion show for the Empty Bowls Fundraiser. The following year she served as President-Elect and then President for the 2013-2014 League year.  Cindy can be reached at
sustainerpresident@fbjsl.com
.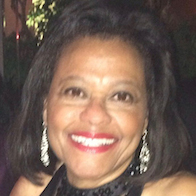 Vice President
– June Joseph Steele
June joined Fort Bend Junior Service League Sustainers in 2009. June has volunteered and served with various Core Placements such as The Literacy Council of Fort Bend County where she taught reading to adults, Fort Bend Rainbow Room, Fort Bend County Women's Center, Houston Museum of Natural Science- Sugar Land, Sugar Plum Market and co-planned the monthly Sustainer Dining Divas luncheons for two years.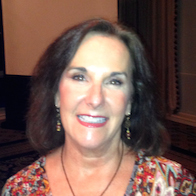 Secretary/Treasurer:
Debbie Jacobson
Debbie joined FBJSL in 2006. Her provisional year placement was the Fort Bend Literacy Council. She has been involved with Parks Youth Ranch since prior to their opening. The past several years she has served on their advisory board. Debbie has volunteered with the CASA home tour almost every year since its inception. Other community and church charities and activities that she has been or is involved in include: Fort Bend Panhellenic, Family Promise, Kairos Prison Ministry, Mexico Missions, Meals on Wheels, Lunches of Love and East Fort Bend Human Needs Ministries. Debbie has lived in Sugar Land for 30 years with her husband Jeff and works part time for Houghton Mifflin Harcourt and the Houston Museum of Natural Science. This is her first year on the board and she is serving as both secretary and treasurer.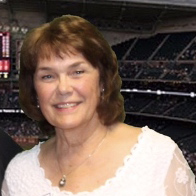 Membership: Nancy Malke
Nancy Malke joined the Fort Bend Junior Sustsainers in 2009. She volunteered for Fort Bend Seniors for several years delivering Meals on Wheels for two years. Next, she volunteered for the Fort Bend Women's Center including serving on the Boogie Committee for about 6 years. For the past two years, Nancy and her husband & friends have sponsored a Boogie table. She co-chaired Dining Divas in 2010-2011 and served as Vice President in 2011-2012. In addition, Nancy has volunteered for miscellaneous Core Placement event including the Great Grown Up Spelling Bee, CASA Home Tour and Girlfriend's Giggle. Nancy has completed the Fort Bend Leadership Forum. Currently, Nancy is serving as Membership Reference Chairman for the Fort Bend County Kappa Kappa Gamma Alumnae Association. In the past she has also served the Alumnae Association as President and Social Chairman. Nancy can be reached at sustainermembership@fbjsl.com.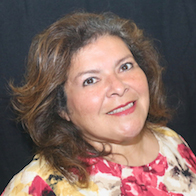 Publicity: Lucy Cruz Hudson
Lucy is a retired criminal investigator who loves traveling with her husband and dogs. Lucy handles publicity and photos for the Sustainers and various other volunteer organizations in Fort Bend County. Lucy can be reached at
sustainerpublicity@fbjsl.com
.