2019-2020 Sustainer Board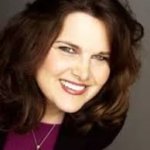 President
-Christie Jacobus
Christie Jacobus joined the Fort Bend Junior Service League Sustainers in 2016 and served as the vice president during the 2018-2019 term.
She has worked as a Registered Nurse for Memorial Hermann Health Care for over 34 years and currently works at the Sugar Land Hospital as an Education Resource Specialist. She also works as a Licensed Professional Counselor- Supervisor at Barnhill and Associates Counseling Center.  She loves working with counseling interns as they prepare for licensure and also pre marriage and marriage clients. She and her husband Jim were married on Valentines Day in 1987 and after the ceremony, they left in a hot air balloon.  Together they do marriage retreats, seminars and produce the podcast, Your Marriage Matterz.  Christie can be reached at
sustainerpresident@fbjsl.com
.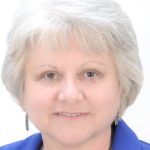 Vice President
– Pati Hildebrand
Pati is living her first failed retirement, having worked in healthcare for over 40 years – from nurses' aide to nurse to nurse practitioner, climbing the corporate ladder along the way. She retired from corporate healthcare but failed miserably at sitting at home knitting, so she answered her colleagues' calls for help by opening a consulting company that focuses on regulatory compliance with all the alphabet soup of federal, state and accrediting bodies in healthcare – CMS, HHS, DEA, FDA, EPA, OSHA, TJC, DNV, CIHQ. She grew up in southwest Pennsylvania but moved south just as fast as she could and vows to never again own a snow shovel. She went to nursing school in Pittsburgh, got her Bachelor's degree at University of Tennessee and her Master's at West Virginia University, so she never knows who to root for during football season. She has been married to Mike for 35 years, and they currently have two fur-babies along with a multitude of nephews and nieces upon whom they dote. She has served on the board of several professional organizations in healthcare, and shares her civic hours with both the FBJSL and the Junior League of Houston. Pati can be reached at sustainervicepresident@fbjsl.com.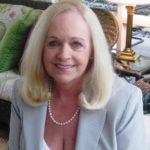 Membership: Betsy Rohleder
Betsy Rohleder joined the Fort Bend Junior Service League Sustainers in 2015, and is a Sustaining member of the Junior League of Houston. She has been a CASA for fifteen years, is  a member of Friends of Child Advocates and volunteers each year for the Christmas Home Tour. She serves on the Boogie committee for Fort Bend Women's Center. Her professional background is in nursing and real estate but is now retired. She has two children and six amazing grandchildren.Betsy can be reached at
sustainermembership@fbjsl.com
.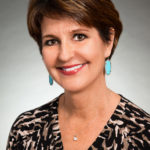 Secretary: Ann Kingrey
Works at Memorial Hermann Sugar Land as the Nurse Navigator for Women's Services and Pelvic Floor, formerly the Lactation Consultant there for 11 years before moving to this role in March, 2019. Originally from NC, went to college at UNC-Greensboro  – been here in TX since 2007. Married to Bill for 29 years.  Two sons, Will (25) who si a 2016 grad of Texas Tech, and Beau (22) who is a junior at A&M. Involved in the Fort Bend Aggie Moms Club (Publicity chair), Sigma Chi Moms Club (VP), Sigma Theta Tau Nursing honor society (philanthropy chair), board member on the Fort Bend Literacy Council, and now this role with FBJSL. Member of Faith United Methodist Church in Richmond, TX. Proud owner of Cowboy Crawfish…  Sad empty nester with 5 dogs – Caroline, the 16 year old dachsund, and four bird dogs ( 2 German Shorthair Pointers, and 2 setters).  Ann can be reached at sustainersecretary@fbjsl.com.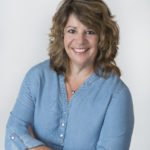 Communications: AJ Bez
AJ Bez relocated to Texas from the North East seven years ago. She says she was tired of cold weather and shoveling snow. AJ currently works as a Realtor at Benevides and Associates. A graduate of Arizona State University and University of Pittsburgh she has a degree in Communication as well as a Paralegal Studies Certificate. Both serve her well in Real Estate. AJ holds the Realtor seat in Sugar Land Success chapter of Business Network International, is the vice president  for the Fort Bend Kappa Kappa Gamma alumna association, and a board member for the Sustainers  of the Fort Bend Jr League. Early mornings you will find her at Rev 365 fitness and she enjoys playing golf when time allows.  AJ enjoys watching NFL Pittsburgh Steelers and MLB Baltimore Orioles, the only two things from the east coast she hangs onto.  Her son lives in Pittsburgh PA and her mom has joined her here in Sugar Land. AJ can be reached at
sustainerpublicity@fbjsl.com
.