Sustainer Board Of Directors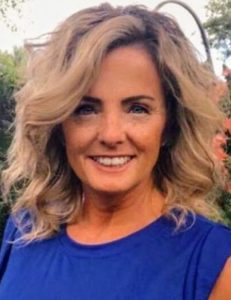 President, Jamie Pilloff
Jamie joined FBJSL as a Provisional in August 2017.  She served on the 2018-2019 FBJSL Board as Director of Membership.  She joined Sustainers in 2019.  When she is not spending time with her family, Jamie enjoys sharing her love of yoga as an instructor who inspires others to discover their love of healthy living. Jamie can be reached at sustainerpresident@fbjsl.com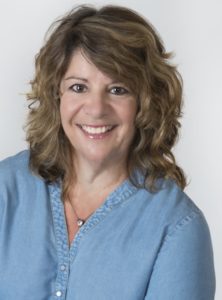 Vice President, AJ Bez
AJ Bez is a Realtor with Benevides and Associates serving Sugar Land and surrounding areas. Her philosophy is to provide exemplary Real Estate resources; treating her clients the way she would like to be treated, striving to deliver excellent service, empathy and understanding with every interaction. 
In addition to FBJSL Sustainers, she is involved with the Fort Bend Kappa Kappa Gamma Alumna Association and an active member of BNI Sugar Land Success. 
AJ recently added a second side hustle to her already busy days- she is a consultant for Wine Shop at Home, a winery out of Napa Valley that brings wine tasting to your home. 
Pet and home sitting is the first side hustle and the two tie in well with Real Estate- everyone needs a place to live, has or wants a pet and wine is a bonus, right?!?
You'll see her at the meetings taking photos with her phone to share on the Facebook page and newsletter.  AJ can be reached at sustainervicepresident@fbjsl.com.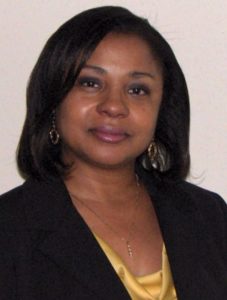 Membership, Jenetha Jones

When Jenetha joined FBJSL in 2012, she selected the Literacy Council of Fort Bend as her Provisional Placement and is still today, a loyal volunteer. As a Sustainer, she has served on the Beneficiary Review Committee (2016-2018), chairing the Scholarship Program and participating in the Advisory Council.  Jenetha is a civic-minded member of the Fort Bend community having worked in the highest level of county government and as an enthusiastic volunteer for various non-profits through the League. Most recently, she joined the Development Team at Child Advocates of Fort Bend as Grant Writer. Sustainer Director of Membership will be her first Board position. Jenetha can be reached at
sustainermembership@fbjsl.com
.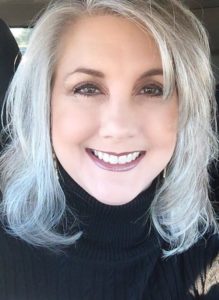 Communications, Sheryl Slot
Sheryl grew up in Deer Park, but has called Richmond home for twenty years. She has been married to Marshall for 28 years, and they have three children. She graduated from Sam Houston State University with a degree in German, and recently ended a 20 year career of homeschooling. Since "retiring", she has become more active in the community, serving on the Board of Fort Bend Crime Stoppers, and actively participating in the Fort Bend County Citizen's Academy Alumni Association, Community Bible Study, and Daughters of the American Revolution. She spends her spare time crocheting, scrapbooking, researching her genealogy, and supporting first responders.
Sheryl and Marshall are looking forward to the birth of their first grandchild any day.  Sheryl can be reached at sustainerpublicity@fbjsl.com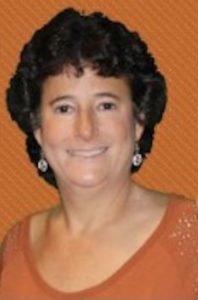 Sugar Plum Market Liaison, Lori Gorewitz.
Lori joined FBJSL in 2018. In her first year, her placement was with Gigi's Playhouse. In 2019, she was the Placement Lead for Gigi's Playhouse and also started volunteering regularly as a side walker at Reigning Strength. In 2020, she served on the Beneficiary Review Committee, and will continue to serve on the committee in 2021. Lori joined the Sustainers in 2020 and will be the Sugar Plum Liaison for the Sustainers in 2021. Lori loves being a part of FBJSL and can't wait to see everyone in person, soon!  Lori can be reached at SustainerSPMliaison@fbjsl.com.