Seeking Event Beneficiaries for FBJSL's annual Sugar Plum Market
Fort Bend, Texas:
The Fort Bend Junior Service League (FBJSL) is currently accepting Event Beneficiary applications from charitable organizations interested in benefiting from this year's Sugar Plum Market shopping extravaganza to be held in early November, 2021. To be eligible, applicants must have 501(c)(3) status, serve the Fort Bend community, and fit within the League's mission, goals, and one or more position statements. FBJSL considers the specific needs of each qualified applicant and selects beneficiaries that it believes will thrive due to FBJSL support.
Applications must be received on or before June 1, 2021. The application and accompanying instructions can be found on the Request Support page of the FBJSL website. All applications must be submitted via e-mail to brccom@fbjsl.com.
Since its inception in 2001, the Sugar Plum Market has raised over $3.3 million for charities serving critical initiatives throughout Fort Bend County ranging from education and scholarship funding, at-risk and disadvantaged youth needs, health and needs of women and children, homelessness, substance abuse prevention, arts and cultural enrichment, and more. Beneficiaries of the FBJSL's 2020 Sugar Plum Marketplace include: Access Health; Big Brothers/Big Sisters; Boys and Girls Club of Greater Houston; Brazos Bend Guardianship; Catholic Charities; Child Advocates of Fort Bend; College Community Career; East Fort Bend Human Needs Ministry; Fort Bend Children's Discovery Center; Fort Bend Habitat for Humanity; Fort Bend History Association; Fort Bend County Women's Center; Fort Bend Community Partners Rainbow Room; Hope for Three; Houston Museum of Natural Science at Sugar Land; Literacy Council of Fort Bend County; Reining Strength Therapeutic Horsemanship and Fort Bend Junior Service League's Community Assistance Fund.
Alternatively, organizations looking to fund a critical need, pilot a program, or expand a significant service to the Fort Bend community may apply at any time for grant funding up to $5,000.00 per League year (June 1 through May 31) from the League's Community Assistance Fund. Please visit the Request Support page of the FBJSL website for details.
###
The Fort Bend Junior Service League (FBJSL) is an organization of women committed to promoting volunteerism, developing the potential of women, and to improving the Fort Bend County community through the effective action and leadership of trained volunteers. Our purpose is exclusively educational and charitable as well as providing an atmosphere of friendliness, goodwill and camaraderie for all members.
Proceeds from various events and fundraisers have made it possible for FBJSL to donate more than $4.5 million to non-profit agencies in the Fort Bend community since its inception in 2001.
Contact at http://www.fbjsl.org or publicrelations@fbjsl.com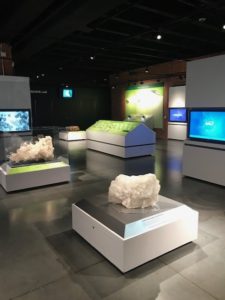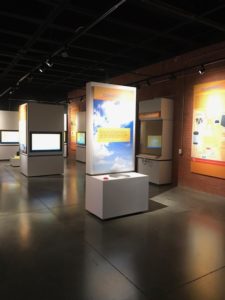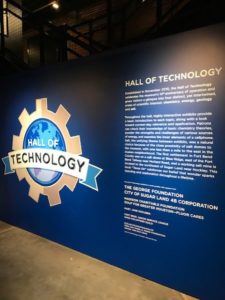 Photo 1: HoT Salt and Geology Area, HMNS Sugar Land
Photo 2: Donor Wall, HMNS Sugar Land
Photo 3: HoT Energy Area, HMNS Sugar Land
-END-