Fort Bend Junior Service League Announces 2023-2024 Board of Directors Love in Action
Fort Bend, Texas:
Fort Bend Junior Service League, a local women's volunteer organization, is pleased to announce the appointment of its new Board of Directors for the 2023-2024 League year. Comprised of accomplished leaders and experts in their respective fields, the board will play a pivotal role in guiding the organization's strategic direction, ensuring effective governance, driving sustainable growth, and embracing the founders' vision.
As a non-profit organization dedicated to improving the Fort Bend County Community, FBJSL firmly believes in the strength of women's collaboration and women's collaboration and active participation to bring about positive and meaningful change. The newly appointed Board members, who commenced their terms on June 1st, bring a wealth of skills to FBJSL, with a collective membership experience spanning nearly 70 years within the organization. Each member not only possesses a deep passion for our mission but also embodies the spirit of this year's theme, "Love in Action" by embodying the spirit of service and a commitment to making a difference in our community. Their collective knowledge and strategic insights will be instrumental in advancing the organization's goals, enhancing its programs and services, and ensuring its long-term sustainability.
"As the incoming President of the Fort Bend Junior Service League, I am thrilled and filled with confidence as we welcome our new board members. Their exceptional skills, diverse backgrounds, and fresh perspectives align seamlessly with our founders' vision." said Jessica Gregory, FBJSL 2023-2024 President. "With the unwavering passion and dedication of our incoming board, I am
confident that our organization will continue to make a positive impact within Fort Bend County, elevate our mission, and achieve remarkable success."
FBJSL would like to extend its deepest gratitude to the outgoing board members for their valuable contributions and dedication to the organization's success. Their tireless efforts have laid a strong foundation for growth and have positioned us to achieve even greater impact in the future.
The League's year commenced with the inaugural general meeting on September 5th, held at the Pecan Grove Country Club, a new venue for the organization. With the freshly installed Board of Directors, FBJSL is ready to embark on an exciting phase marked by growth, innovation, and meaningful transformation. Their mission remains steadfast: to serve our community, tackle pressing challenges, and leave a lasting and positive social imprint. Please follow the FBJSL Facebook page at www.facebook.com/FortBendJuniorServiceLeague/ for ways to join these women in future years. For more information about FBJSL, please visit www.fbjsl.org.
###
The Fort Bend Junior Service League (FBJSL) is an organization of women committed to promoting volunteerism, developing the potential of women, and to improving the Fort Bend County community through the effective action and leadership of trained volunteers. Our purpose is exclusively educational and charitable as well as providing an atmosphere of friendliness, goodwill and camaraderie for all members.
Proceeds from various events and fundraisers have made it possible for FBJSL to donate more than $5.4 million to non-profit agencies in the Fort Bend community since its inception in 2001.
Contact us at http://www.fbjsl.org or publicrelations@fbjsl.com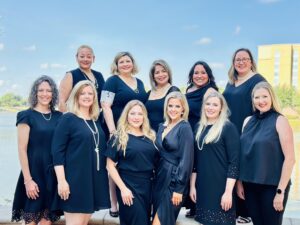 Photo: 2023-2024 Fort Bend Junior Service League Board of Directors
Front Row (L-R): Brenda Woodbury, Treasurer, Lindsay Rolph, Director of Community Service, Jessica Gregory, President, Kelsea Weatherford, President-Elect, Sarah Kaivani, Director of New Members, Chelsi Oestreich, Sugar Plum Market Liaison.
Back Row (L-R): Kesha Montgomery, Secretary, Dana Loper, Director of Membership, Leslie Fish, Director of Technology, Michelle Vargas, Director of Public Relations, Laura Kagy, Vice President
Not Pictured: Tanesha Mosley, Past President, Sheryl Slot, Sustainer President
-END-