Holiday Tradition Continues to Grow with 2019 Sugar Plum Market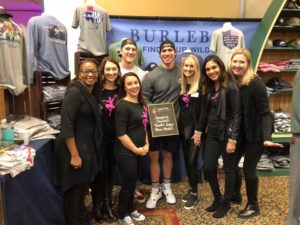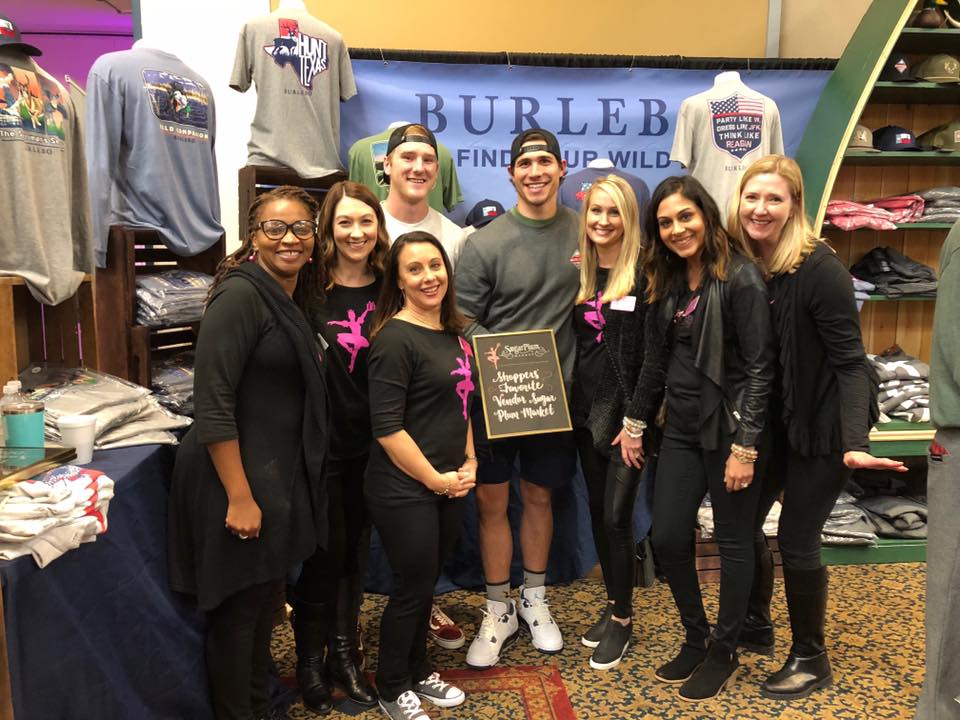 2018 Sugar Plum Market "Shoppers' Favorite" booth Burlebo
(left to right): Monica Vaughn Hasty, Sherri Ebarb, Leah Henley, Isaac Gilliam, Trey Wier, Jenna Kisner, Parita Kurian, Chelsi Conway Oestreich
The holiday season is still months away, but planning is already underway for the 19th annual Sugar Plum Market. Presented by FBJSL and Memorial Hermann Sugar Land Hospital, the Market will take place at the Stafford Centre Performing Arts Theatre and Convention Center Friday, November 8th and Saturday, November 9th. Market hours will be from 9 a.m. to 8 p.m. on Friday, and from 9 a.m. to 5 p.m. on Saturday. A special Preview Night shopping event will be held Thursday, November 7th from 6 p.m. to 10 p.m.
The Sugar Plum Market features more than 100 vendors from across Texas with unique items for everyone on your gift list. Sugar Plum Market is always looking to add new vendors to the rapidly growing event. Vendor applications will be available in March on the market website.
For more information, please visit www.sugarplummarket.com or contact the Market Co-Chairs by email at vendors@sugarplummarket.com. Event photos and updates can be found on the Sugar Plum Market's Facebook and Instagram pages.